Basement Finishing in Bethesda, Maryland
Choosing a trustworthy Bethesda basement finishing contractor just got easier! A. Salas Construction Serv. LLC has spent years finishing basements and building a solid reputation as a trusted Bethesda basement finishing contractor. Since 2007, A. Salas Construction Serv. LLC has been finishing basements in Bethesda homes. Our construction crews are well-versed in the local building codes and are up to date in the latest building methods and materials.
---
Call for a FREE Quote
---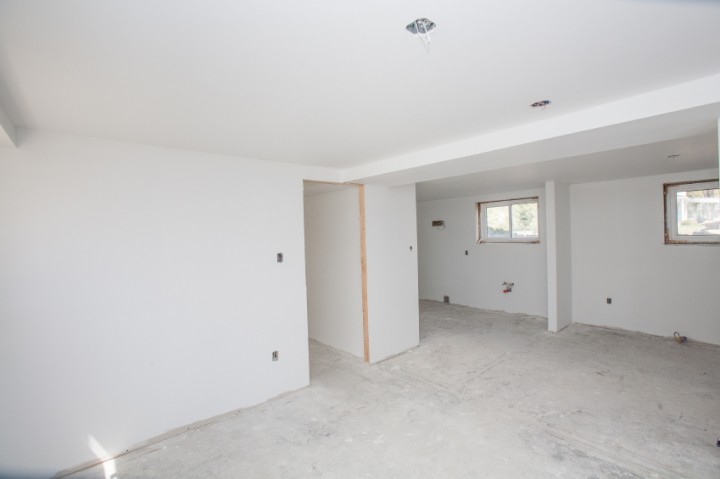 Your One-Stop Bethesda Basement Finishing Company
Call A. Salas Construction Serv. LLC to remodel or finish your basement in Bethesda and you'll not have to look anywhere else. We will take care of all necessary framing, plumbing, and electrical work necessary to complete the job. We'll install ceiling tiles, floor tiles, and sheetrock to create a Bethesda finished basement to suit your needs.
Common Uses for Finished Basements in Bethesda, Maryland
Home Office
Guest Bedroom
Bathroom
Game Room
Home Theater
Kids' Playroom
Man Cave
and more! Tell us about the vision you have for your basement!
Top Quality Bethesda Basement Finishing
Finishing a Bethesda basement does not have to break the bank. Let us know your vision and we'll devise a plan to finish your basement economically. A. Salas Construction Serv. LLC will provide samples of the ceiling and flooring tiles, carpeting, and more to satisfy your vision and keep within your budget. There are many fine quality remodeling products that can be used to finish basements in Bethesda that don't cost a fortune.
---
Call for FREE Basement Finishing Quote
---
WHAT CUSTOMERS ARE SAYING:
5★★★★★ - "I first used Al and his team for an insurance claim when our basement flooded from a faulty water heater. It was around eight hundred square feet of tile, drywall repair, and painting, and I still love the way it looks, how quickly it was installed, and what he charged.
This time I asked his team to come in and refurbish a basement bathroom. He painted, brought unknown electrical issues back into code, broke concrete for us to relocate our tub, rerouted plumbing, moved drywall, made knowledgeable suggestions about how to handle aspects of the job we were uncertain about, and regularly checked in with us to make sure we were happy. I'm ecstatic with how it turned out and look forward to the next opportunity we have to hire Al."

Alex H., Basement Finishing in Bethesda, MD

2022-12-21

5★★★★★ - "Albert and his team is the best team ever!! At first, I got quoted from few different companies and compared their service, price, etc. and I chose Albert. I had him to build a restroom and a divide the room in my basement. He did a fantastic work with very reasonable prices!! Albert is also very trustworthy to either his ability to work or his personality. He is my guy and I will definitely recommend him to anyone who needed!! Very good service!"

Han N., Remodeling Contractor in Rockville, MD

2022-12-21

5★★★★★ - "Alberto and his crew totally remodeled 3 bathrooms, installed a new window (where there was none) along with several minor jobs. They were exceptional. They kept the house clean each day when they were through. Worked with me in making design changes and implementing them. All in all the work was beautiful. We are very happy with the remodeling project and would definitely hire them again and not hesitate to recommend to anyone."

Silvia A., Bathroom Remodeling in Silver Spring, MD

2014-09-16

5★★★★★ - "Quality work at a reasonable price."

Larry N., Cabinet Repair in Gaithersburg, MD

2014-09-16

5★★★★★ - "Very knowledgeable and professional."

General Contractor in Silver Spring, MD

2014-09-16

5★★★★★ - "Worked around my schedule.The work was done within 24 hours."

Handyman in Rockville, MD

2014-09-16

5★★★★★ - "Small job but needed it done quickly, and they delivered."

Repair Tile in Silver Spring, MD

2014-09-16

5★★★★★ - "Alberto and crew were very professional. They installed a couple of interior doors and repaired a fence in my backyard, all for a reasonable price. They also got the work done in a timely manner. Would definitely hire them again."

Liliam C., Handyman in Rockville, MD

2014-09-16

5★★★★★ - "They scheduled the work immediately and completed a set of projects carefully. The finished work looks very good. One of the projects was relatively easy to complete and the cost might have been overestimated, but the total package was very fairly priced."

Handyman in Silver Spring, MD

2014-09-16

5★★★★★ - "They installed a garage Gator in my garage in the ceiling (A big hoist to hold up to 6 bikes, kayake, etc) and they did a great job! They are also going to be doing other jobs in and outside of our home. They are timely, professional and cleaned up nicely before they left."

Johnny I., General Contractor in Rockville, MD

2014-09-16

5★★★★★ - "Alberto reached out to me within an hour of me submitting my request online. Very professional, completed the task within 2 days, very reasonably priced."

John M., Handyman in Rockville, MD

2014-09-16

5★★★★★ - "Had exterior stones and mortar repair on my house. Everything went on time and smoothly. The 2 workers were true professionals and courteous. No mess left when job was done."

Joseph C., General Contractor in Rockville, MD

2014-09-16

5★★★★★ - "Upfront clear explanation of his process. Kind, fair and cautious. Helped solve my problem as if it were his own."

Dana E., Handyman in Rockville, MD

2014-09-16

5★★★★★ - "Mr. Salas did repair work on my rental property - rotted wood on my bay window and some wood trim around the garage door. I was nervous about the repair because I don't live in the area and wasn't able to manage the repair. However, Mr. Salas did a great job in taking pictures and communicating with me on the phone about the repair. He sent me texts and pictures during the repair process. He did a great job. I would highly recommend him for repairs."

Tina H., General Contractor in Silver Spring, MD

2014-09-16

5★★★★★ - "Alberto was highly responsive, and called me first thing in the morning after I submitted my request online the night before. He was able to make an appointment the same morning. He had to come back a second time but still, the job was complete in almost less than 24 hours which was a huge help!"

Ros A., Handyman in Silver Spring, MD

2014-09-16

5★★★★★ - "Some small misunderstanding, but very understanding got the job done on time and was done right."

David C., Handyman in Rockville, MD

2014-06-23

5★★★★★ - "Mr. Salas called and was in my house within an hour of me contacting Home Advisor. The work was done a couple of days later. Overall, a good experience. Will try them again."

Frank R., Handyman in Olney, MD

2014-06-23

5★★★★★ - "I almost didn't hire this company, because there cost was less than half of the other two companies. Then I received a call from the Home Advisor group,explaining that all of the companies were screened and highly recommended. So I chose the affordable company and was extremely pleased and happy with the job, plus I saved a lot of money. I am very glad for the help that the Home Advisor group provided. Thank you, and I will surely use your service in the future.."

Toni S., Replace Interior Doors in Silver Spring, MD

2014-06-23

5★★★★★ - "We are so pleased with the work you did, repairing the alcove above the fireplace. The new drywall will keep the area dry and the studs are strong enough to hold our big TV. The new wall, filling in the alcove, looks like it's always been there. The repair of the fireplace mantel is perfect. That entire fireplace wall looks better than when the house was new. Your repair of the chimney cap looks very good, too. That saved us the expensive cost of having to get a new chimney cap made. It should last us a number of years.   It was a pleasure working with you. You do high quality, efficient work. We also liked the fact that you did the work, along with family members, when needed, rather than hiring a crew of strangers. You finished the whole job in record time. We hope to call you again for other projects in the near future and will certainly recommend you to our family, friends, and neighbors."   Beverley Soodak"

Anonymous in Annapolis, MD

2013-07-30
---
Call for FREE Basement Finishing Quote
---